JJH decking provides timber decking installations in Herts, Beds, Bucks and Northants. Very popular with our customers, timber decking is a more cost-effective alternative to TREX composite decking. Paying close attention to your needs, we will help you transform your outdoor space. Using high-quality materials allows us to be creative when designing your deck. Avoiding inferior products available from some DIY stores, we only use pressure-treated timber for the frame and treated 32mm thick decking planks in our work.
Once the decking has been installed, we recommend a different oil. Once you have chosen a colour and shade that suits your property and your tastes, we will paint or spray your deck, providing a deep protective barrier and a beautiful finish.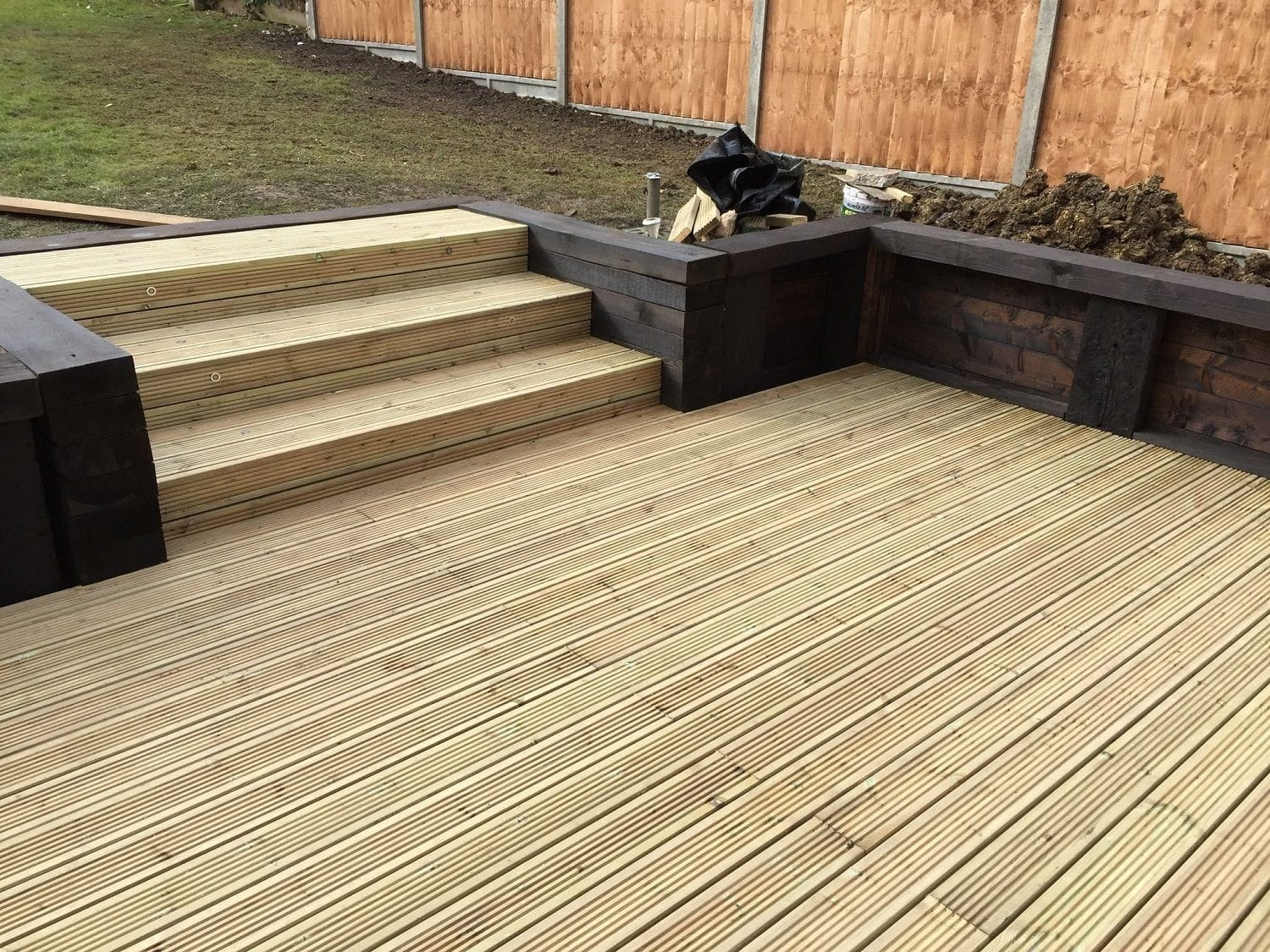 Looking for

Quality Installations?
From grey composite decking to timber fencing, our fencing and decking installations are second to none.