Deckorators Mineral/Composite Decking
Deckorators Mineral/Composite Decking
JJH Decking is pleased to be able to provide Deckorators decking boards for your next outdoor garden project. The Voyage mineral-based composite (MBC) decking delivers the industry's best strength-to-weight ratio and has virtually no thermal expansion or contraction. The wood-plastic composite (WPC) decking options, Vista and Trailhead, are both robust decking solutions without the maintenance of traditional timber decking. Find out more about the Deckorators decking range below.
View the Deckorators range below.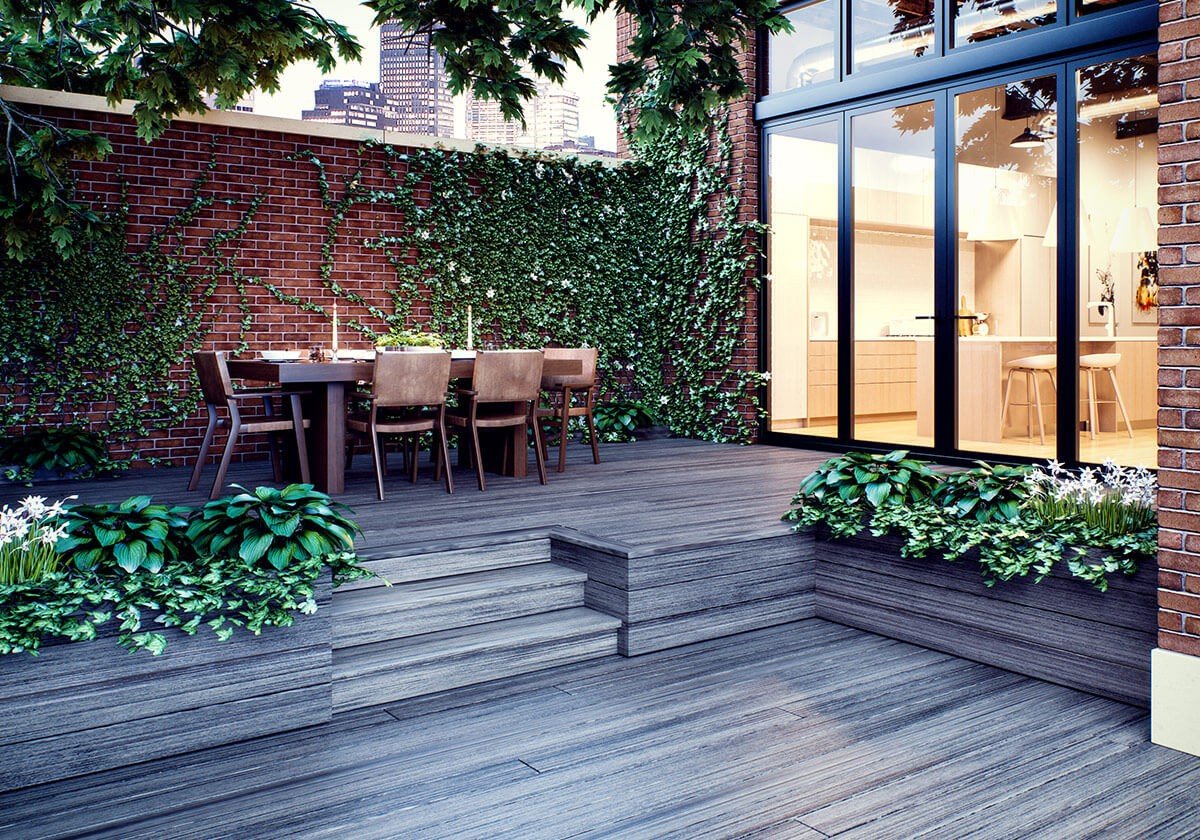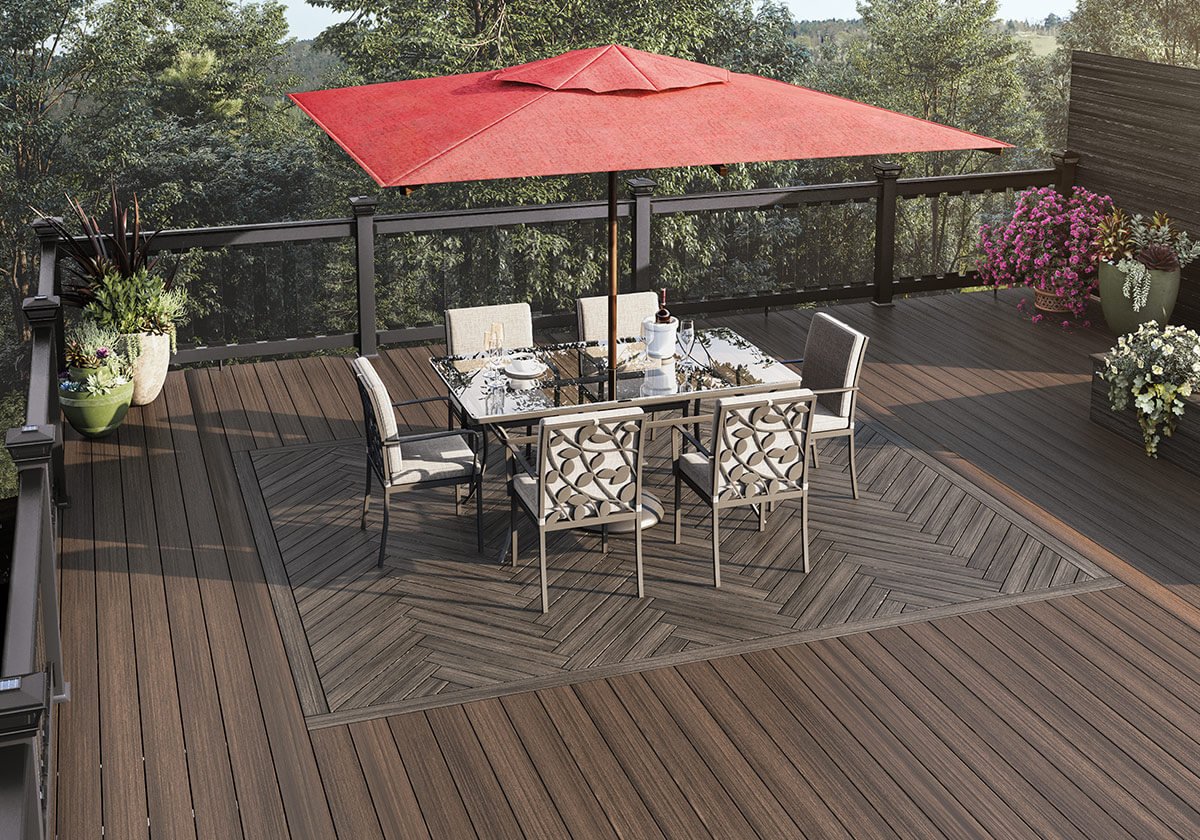 Deckorators Voyage MBC Decking
Featuring a fibre-like structure similar to wood, Deckorators Voyage mineral-based composite decking has unmatched strength that is nearly 35% lighter than traditional composites and similar in weight to PVC. Voyage varied-plank quality decking is now available in two different widths to create that unique custom wood floor look.
Voyage provides 34% or greater surface traction than other leading brands of composite decking

Virtually no thermal expansion or contraction and is warranted for installation in the ground or water

Ideal near water as it features textured embossing for enhanced traction

Won't splinter, sag, chalk or crack

Stain-and fade-resistant cap stock

Can be face-fixed to eliminate gaps between boards, or can be fixed using a traditional Stowaway™ fixing bracket

Fascia board and clips are available

Fire-rated decking
Deckorators Vista WPC Decking
Deckorators Vista is a wood-plastic composite decking that has the appearance of exotic hardwood without the high maintenance or cost. Vista is an attractive deck board that features a vertical grain design, and it can be styled and laid with ease to create standout exterior spaces.
Vista co-ex WPC decking has a scratch-resistant surface on three sides, including the grooved profile that keeps the decking looking spectacular.
Achieve the look of exotic hardwood

Vertical grain with tropical note

Available in solid and grooved-edge profiles

Scratch-resistant cap with a strong, dense composite core

Easy to install
Deckorators Trailhead WPC Decking
Trailhead WPC (wood-plastic composite) decking is a robust decking solution that draws inspiration from the great trails of a land of opportunity. This decking system is steeped in natural charm and harnesses all the power and integrity of the great outdoors. The natural grain design, scratch-resistant cap on three sides and grooved profile keep Trailhead decking looking spectacular today, tomorrow and in the future.
Deckorators Trailhead WPC Decking has a scratch-resistant surface, natural grain design and grooved profile to keep the decking looking spectacular.
Co-extruded wood-plastic composite deck boards

Deck board dimensions: 140 x 21 x 3660 mm

Groove-edge profile planks available

Subtle variegation for a real wood look

Scratch-resistant cap on three sides with a strong, dense composite core
Call JJH Decking today for a quote about your next garden project: